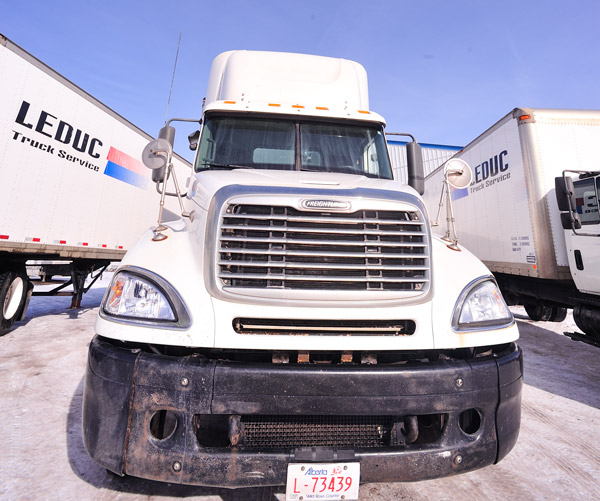 Leduc Truck Service – Our Business is Picking Up (and Delivering!)
Thursday, June 01, 2017
As the Alberta economy is rekindled following the recovery of oil prices, Leduc Truck Service is poised to continue its role as an industry leader in fairly priced, efficient freight movement in the central Alberta region. Our freight-handling professionals perform an essential service for companies requiring regular shipments of raw materials to manufacture their wares and dependable delivery to get their finished goods to market.  
The Lifeblood of Regional Manufacturers
Our business is the ideal bellwether for the surging regional economy. This is because the increasing demand for our professional freight services reflects the  manufacturing growth occurring in the industrial centres we serve, such as Drayton Valley, Nisku, Wetaskiwin, Spruce Grove and, of course, Leduc as well as many smaller municipalities. We also offer daily service to the Edmonton International Airport so our customers can connect with clients and vendors across the country and around the world.
A Proud Past but With a Focus for the Future
Although management and staff at LTS take great pride in our 75 year history, we know our customers are more interested in what we can do for them today to ensure a profitable tomorrow. Being the key carrier for such a large, dynamic district is both a privilege and a serious responsibility as we are aware most businesses require competent, dependable transportation services to be successful.
The Secret of Our 75 Years
Not many companies which were going strong in 1942 are still around today. Leduc Truck Service, however, has outworked and outlasted generations of competitors to establish an efficient freight network in Alberta's Capital Region. LTS has always led the way with modern equipment with a solid selection of service options including less-than-trailerload shipments, tailgate lift equipment, trailer relocation expertise, storage van rental and much more.
Share the Wealth
One of the hallmarks of LTS has always been the family tradition of giving back to the communities we serve. Whether it is helping out the Stollery Childrens' Hospital or donating a 40' trailer for bottle-drive fundraisers, LTS is committed to helping out wherever we're needed. While aiding our community or our customers, LTS is simply committed to doing the right thing; a tradition that spans 75 years.